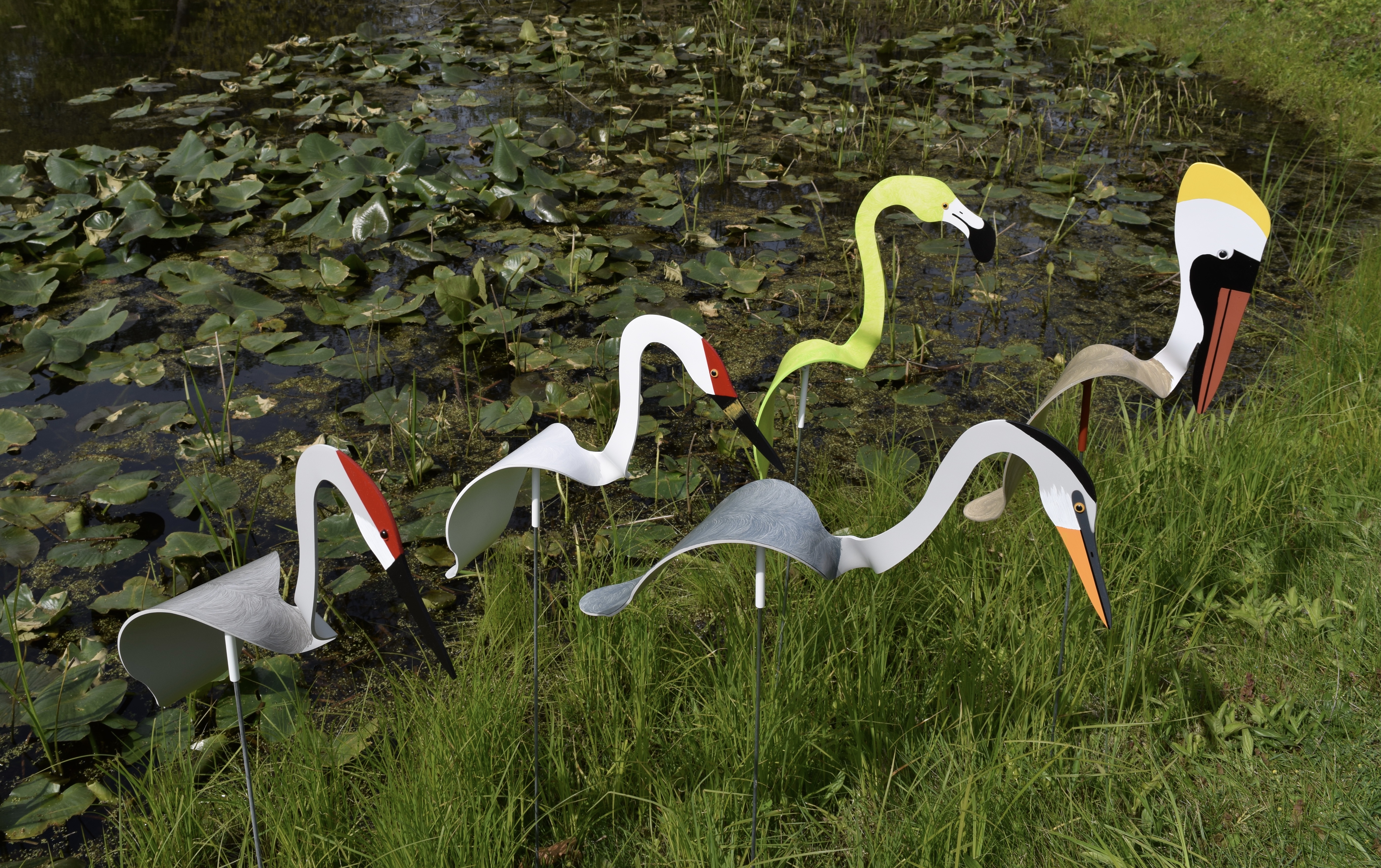 Since 2004, Florida Dancing Birds® has created birds and critters that dance on the breeze, appear to saunter along, and dip as if feeding. We are the original Dancing Birds®.
Each item is handcrafted in the USA with care. Each is similar but with its own personality. They are durable, made of UV-resistant PVC, exterior paint and come with a galvanized stake. They dip up and down and swivel 360 degrees. Simply lift off the stake and bring in during severe weather.
We hope you truly enjoy our birds and critters. Whether you choose a bright-colored Flamingo or a nature-based Great Blue Heron, we hope they make you smile for many years.
All designs are the sole property of Florida Dancing Birds® and are not to be replicated.