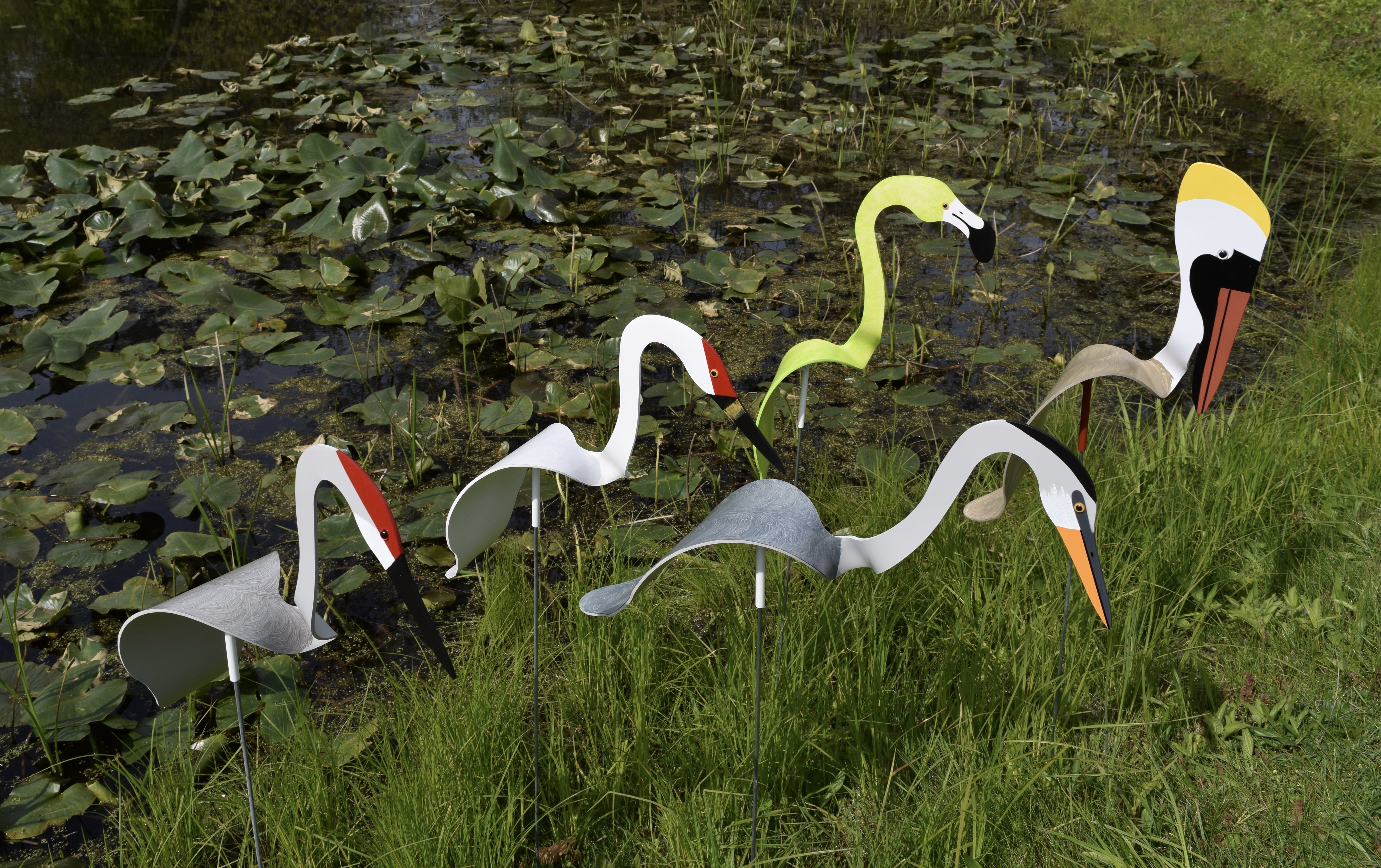 Since 2004, Florida Dancing Birds has created birds and critters that dance on the breeze, appear to saunter along, and dip as if feeding. Originally designed by a Florida artist, we are now a Michigan company. We initially carried the birds at a retail shop in Saugatuck, MI. We liked them so much, we bought the company!
Each item is handcrafted in the USA with care. Each is similar but with its own personality. They are durable, made of UV-resistant PVC, exterior paint and a galvanized stake. The dip up and down and swivel 360 degrees. Simply lift off the stake and bring in during severe weather or extreme temperatures.
Our bird crew consists of Roma (multimedia artist), Monica (multimedia artist), Tom (wood worker extraordinaire, covers all bases), and Sharon (retired math teacher with artistic tendencies). We are all from Michigan but will use any excuse to find warmer climates. Our workshop looks more tropical every day.
We hope you truly enjoy our birds and critters. They are calming as you gaze at them in a light breeze. They will make you laugh as they stand tall in a brisk wind. Flamingos come in whimsical colors while Herons and Cranes remind us of the conservation efforts still needed.